Meet 8 heroes and villains of the Old West
Meet the exceptional characters that epitomised life in the Old West
Town hero
Ann Oakley 
Born under the name Phoebe Moses, the woman who became Annie Oakley gained fame as a sharpshooter through Buffalo Bill's Wild West shows. Oakley was so accurate with her rifle that she could shoot the ash off the tip of a cigarette! Native American Chief Sitting Bull gifted her a worthy nickname: 'Little Sure Shot'.
Wanted
Butch Cassidy &
The Sundance Kid
Robert Parker (Butch Cassidy) and Harry Longabaugh (The Sundance Kid) helped to form 'The Wild Bunch', a group of former labourers who turned to crime in search of bigger profits. For years they succeeded in robbing banks and trains, retreating to the deep canyons of Wyoming and
Utah to hide from the law after a heist.
Town hero
Abigail Scott Duniway
Not every hero of the Wild West was a rambunctious gunslinger, as Abigail Scott Duniway proved during her remarkable lifetime. Crossing into Oregon in 1852, Duniway was hired as a schoolteacher but later found her calling as a champion for women's rights. At the age of 78 she became the first woman to vote in her county.
Wanted
Belle Starr
Starr gained such infamy during her lifetime that most tales of her exploits have now been distorted by fiction. After the civil war we know she allied herself with guerrilla groups who specialised in robbing banks, stagecoaches and fellow settlers. For years she planned crimes, harboured fugitives and committed robberies before meeting a grisly end.
Wanted
Doc Holliday
Before turning to a wild life, John Henry 'Doc' Holliday was a practising dentist. He decided to travel to the drier climate in the west to alleviate a chronic cough and soon found himself entangled in numerous gunfights. He later took up a life of gambling and was suspected of robbery and murder.
Town hero
Wyatt Earp
The line between noble lawmen and opportunistic mercenary was a blurry one in the Old West, but Wyatt Earp is largely celebrated as a great law enforcer in a region that really needed it. Described as "absolutely destitute of physical fear", Earp excelled as a policeman, assistant city marshal and stagecoach guard during his career.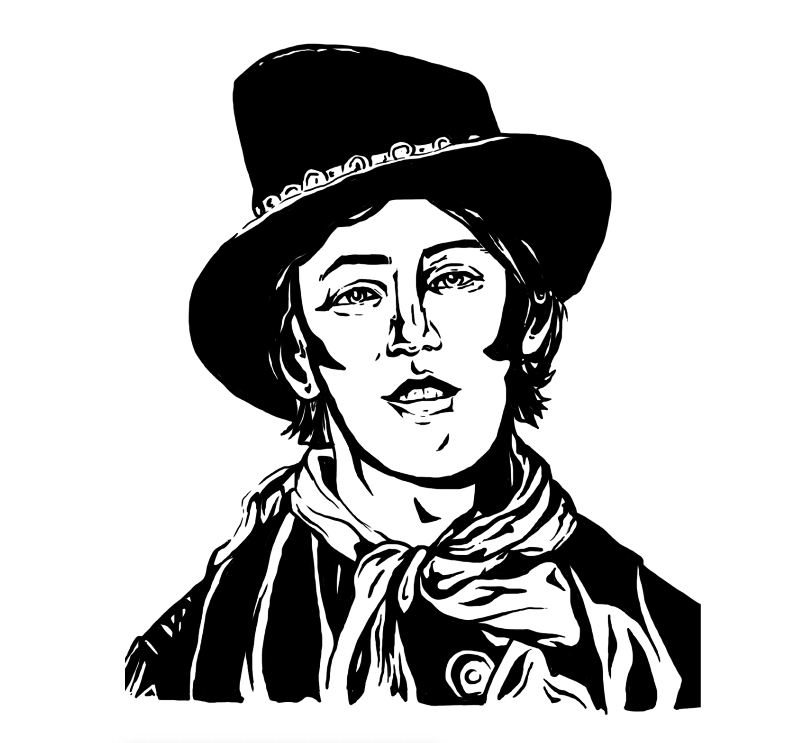 Wanted
Billy the Kid
Born Henry McCarty in New York City, Billy the Kid came to the fore on the other side of the country in New Mexico, where his notorious criminal career began. He shot and killed someone in a saloon fight and joined a faction war while still an adolescent. After committing a series of murders he was killed himself, aged just 21.
Wanted
Black Bart
Charles Boles was a California stagecoach robber who garnered a reputation for being incredibly well mannered and polite to his victims. He acquired his villainous identity from a 'dime novel' in a local newspaper in which a man with black hair, a black beard and black clothes robbed unsuspecting stagecoaches. His name was Black Bart.
---
This article was originally published in How It Works issue 104, written by James Horton
---
For more science and technology articles, pick up the latest copy of How It Works from all good retailers or from our website now. If you have a tablet or smartphone, you can also download the digital version onto your iOS or Android device. To make sure you never miss an issue of How It Works magazine, subscribe today!